WORKSHOPS & EVENT LISTING
This info is being shared for informational purposes only, 2022 information will be posted when available.
WORKSHOPS
Workshop A--Parasites and Sheep Health, Dr. Nate Harvey
Classroom 3 (Lower level Arts and Crafts Building) Cost $40 Materials $0
New to Sheep or just wanting tips to keep your flock healthy and parasite free? Come spend the morning with Veterinarian, Dr. Nate Harvey ready to learn all you need for healthy sheep. FAMACHA scoring will be presented, in addition to learning to do your own fecal counts.
Level: Open to all
Workshop B—Three dimensional Felting Basics, $40 plus $20 supply fee, Kathleen Gerdes
Classroom 4  (Lower level Arts and Crafts Building)
Are you interested in learning how to needle felt? This "Beginner Basics" workshop will take you through the steps to do that.  The first part of the workshop will include sharing essential information about wool types, needle sizes and uses, and felting techniques. (There will be hand-outs for you to take home.) We will also be making 2 small projects to apply your new knowledge. One project will be two dimensional (flatwork) and the other will be three dimensional (sculpture).  Supply cost is $20, to be paid directly to the instructor at the beginning of the workshop.  This fee includes a dense foam pad and two needles for you to take home.  This fee also covers all wool, provided by the instructor, to complete the two projects during the workshop.
Level: Beginner and up
Saturday 1pm — Workshop A — Cooking Lamb, $40, Oonagh Williams
Meet in Classroom 3 (Lower level Arts and Crafts Building)
Come learn how to prepare three popular cuts of lamb in a useful and tasty hands on demonstration. Preparation styles will vary from Middle Eastern to Traditional to Modern and will remove the mystery from this versatile meat.
Spinning Single Breeds, $40/$5, Laurel Jamieson
Classroom 4 (Lower level Arts and Crafts Building)
Rare and Heritage Breeds – What are They and Why Use Them? Learn a little history. Bring a drop spindle and expand your spinning repertoire while learning how to save the genetic diversity of our sheep population. Not limited to spindlers, fleece sample packets are included to take home to your wheel. $5 fee payable to the presenter.
Sunday 9:30 — Workshop A — Alpaca Fiber Processing $40/$20 supply fee, Megan Long
Classroom 3 (Lower level Arts and Crafts Building)
Have an alpaca fleece lying around that you don't know what to do with? Did you just get some alpacas and have all their fleeces in your basement? Learn how to process huacaya alpaca fleece! From raw alpaca fleece to making your own handspun yarn. Class includes how to skirt and evaluate a fleece, washing, carding, and spinning. Please bring your own spinning wheel / drop spindle as that will not be provided in this class.
Materials that will be provided are : 2oz of alpaca roving, a knitting accessory kit, and a copy of the presentation.
Workshop B — Natural Dyeing Wool Yarn, $40/$14 materials fee, Marty Elkin
Classroom 4  (Lower level Arts and Crafts Building)
Sunday, May 10, 9:30-12:30
Handout and materials included.  No experience needed.
Supply fee of $14, includes a skein of wool to take home
Require a minimum of 3 and maximum of 12.
We will mostly use colors from the kitchen (onion skins, turmeric, etc) plus indigo powder. Plants from the farm may include dried marigolds. We will fire up the dye pots inside.  You will learn about safety precautions, fiber preparation and using alum as a mordant and iron as a modifier.  Expect to leave with yarn samples, recipes and techniques for natural dyeing on your own.
We will provide any dye supplies, big pots, tongs, thermometers, and a scale. Bring an apron and rubber gloves if you have them.  Snacks, drinks, and your knitting projects are all welcome.  Dyeing can have some down time!   We welcome any natural dye projects you have done before as a show and tell!
If you would like to discuss the possibility of bringing some of your own fibers, please email me prior to the class, marty@fiberthyme.com
Sunday 1pm — Workshop A — Using Your Handspun, $40, Donna Kay
Classroom 3 (Lower level Arts and Crafts Building)
Do you have baskets of handspun and no idea what to do with it? What are the best uses for your special yarns? Whether you knit, crochet or weave Donna will teach you methods of evaluating and determining the best way to showcase your wonderful, one of a kind yarns!
Class Length: 3 hour
Materials Fee: none
Proficiency Level: Open to all
Materials: Samples of handspun yarn (small balls are fine), knitting needles or crochet hooks in various sizes. Weavers may bring a small sample loom (a notched pieces of cardboard and a long tapestry needle would be fine). Paper hang tags for labeling, ruler, scissors and a pen for notes.
Workshop B — Having Fun Spinning Art Yarn! Odediah Skolnick
Classroom 4 (Lower level Arts and Crafts Building), $40/$10-$18
Explore the following types of art yarn with the freedom to make these yarns, "your yarns". Your art yarns can be used in knitting, weaving, crocheting, or other methods of textile creations. The materials costs is flexible. Expect between $10 and $18 per student. If you have registered for the class and have questions prior to the class, please contact me: ocskolnick@gmail.com
The class will introduce you to:
Thick and Thin art yarn on purpose.
Spiral ply yarn with 3 design elements in the ply.
Spiral art yarn with beads.
Corespinning with multi-fiber batts.
What you'll need for the class:
Any wheel in good working order except the antique spinning wheels with small orifice openings.
2-3 bobbins and a lazy kate; niddy-noddy, scissors, and string to tie off skeins.
It's important that you can spin and ply comfortably and confidently with the wheel you are bringing to class.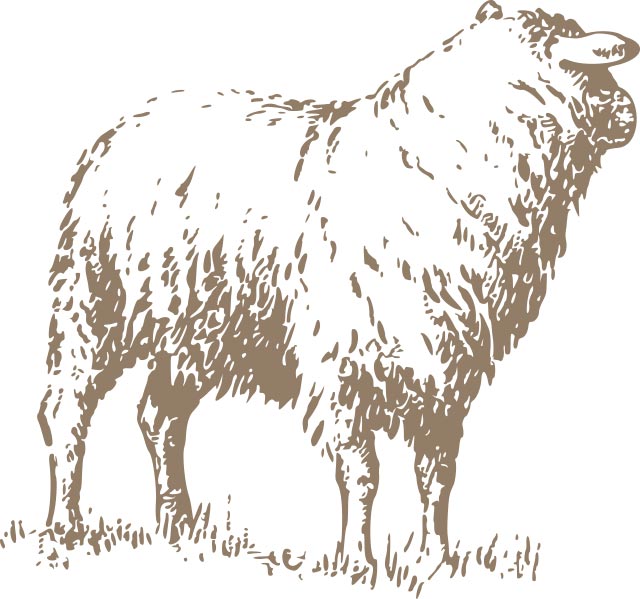 EXPLORE PROJECTS
OUR RECENT PROJECTS